With dry fire practice becoming more and more 'normalised' since COVID-19 (lack of accessible ranges) I was able to test the MantisX BLACKBEARD, and was quite amazed!
Full disclosure, I was not sponsored in any way to write this review.
So what exactly is the BLACKBEARD?
Well its a drop-in dry fire system that automatically resets the hammer between shots and gives you a visible representation of your shots with a red laser. (also available with green and IR laser)
Contents:
Hardcase for storage
Red laser BCG
Red 20rnd magazine (battery)
Micro USB cable for charging the battery
Allen key for adjusting windage and elevation
Instruction guide
Mantis laser academy card with access code for full unlimited access to all features and drills on the app.
MantisX decal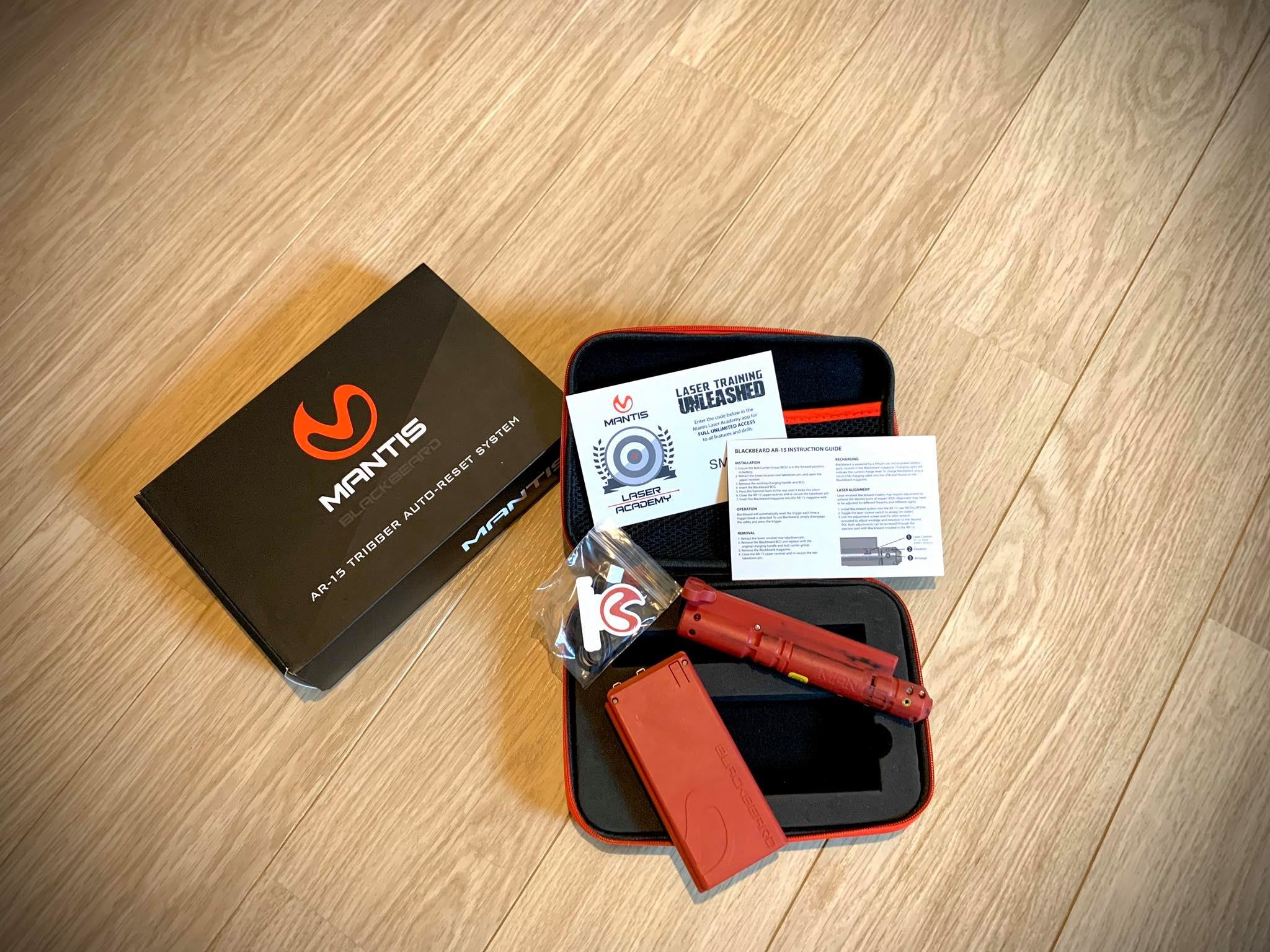 Using the BLACKBEARD:
Using it is pretty simple, no trigger modifications etc.
Just swap out the BCG + the charging handle, insert the Blackbeard drop-in replacement bcg + magazine and you're ready to dry fire away.
(The drop in kit and magazine have a red color, so everyone can see the weapon system isn't loaded)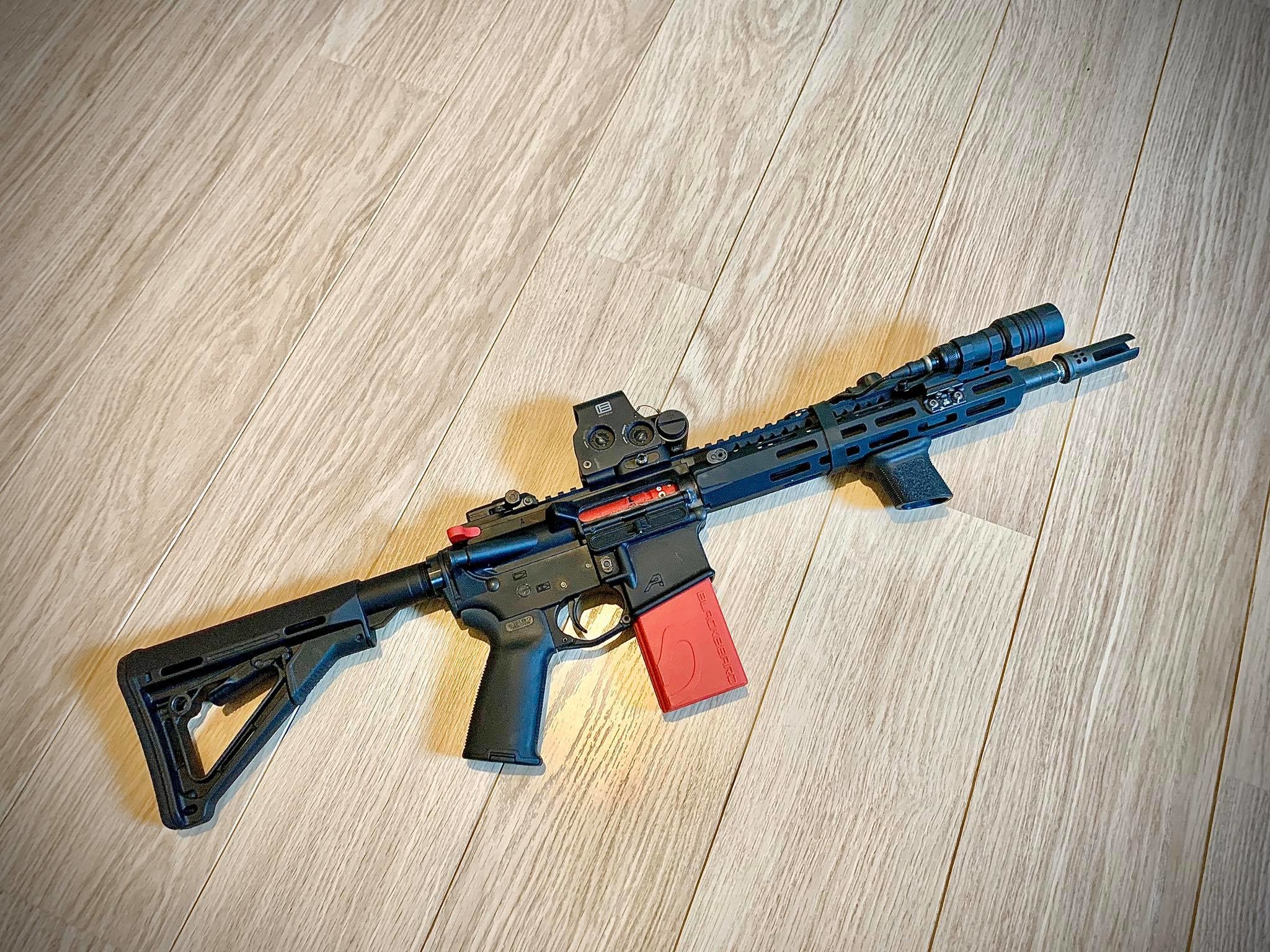 Training with the BLACKBEARD:

Download a (free) set of MantisX smart targets designed for use with the laser academy app. (I mainly used the FBI/IPSC target)
Setup your cell phone/tablet facing the target and confirm it recognizes it.
There is a slider on the left side of the screen for adjusting the target range.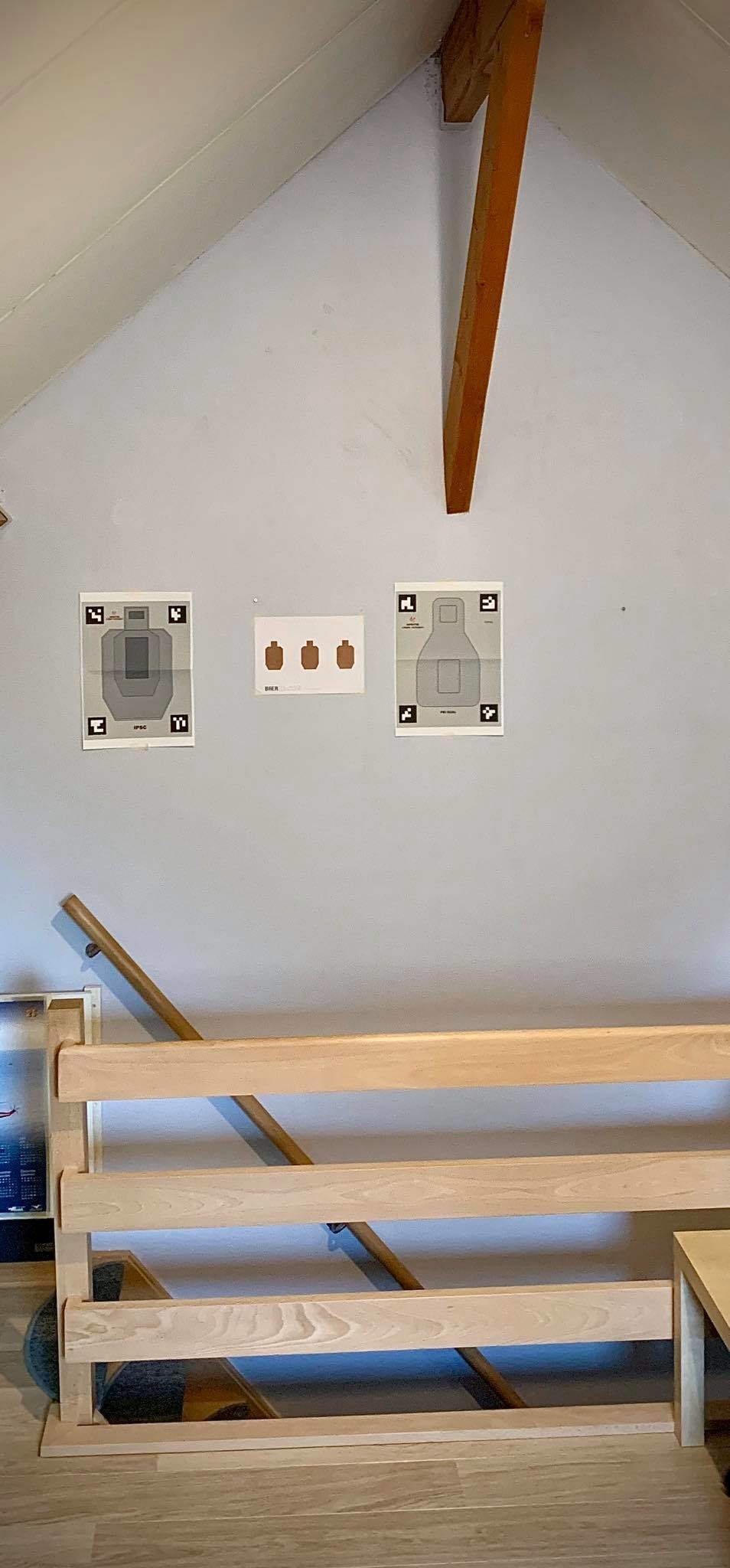 Start shooting/training:

When you pull the trigger, a laser is emitted out of the barrel for a split second. It's long enough for you to see where you have essentially "hit".
There is also a switch to turn the laser on all the time for zeroing purposes or if you want to use the system like a laser bore sighting system.
At first I noticed my laser unit was a bit off to the left and down. So I did a quick adjustment in windage and elevation with the supplied allen key.
Mechanical offset is also noticeable with the Blackbeard. This gives you the ability to train it also.
Because the laser shines out of the barrel, it is seen below your sighting system at short ranges (height over bore), just like in real life.
So now you can practice sight holdovers, at close range, in the comfort of your home :-)

When using the MantisX targets together with the laser academy app, the app will register your impacts and split times. Several drills are available for shooting solo and there is also a possibility for a duel.
Example of some drills:
open shooting
bullseye 5-shot
shot from low ready single rep
open shooting multi target
duel single shot
…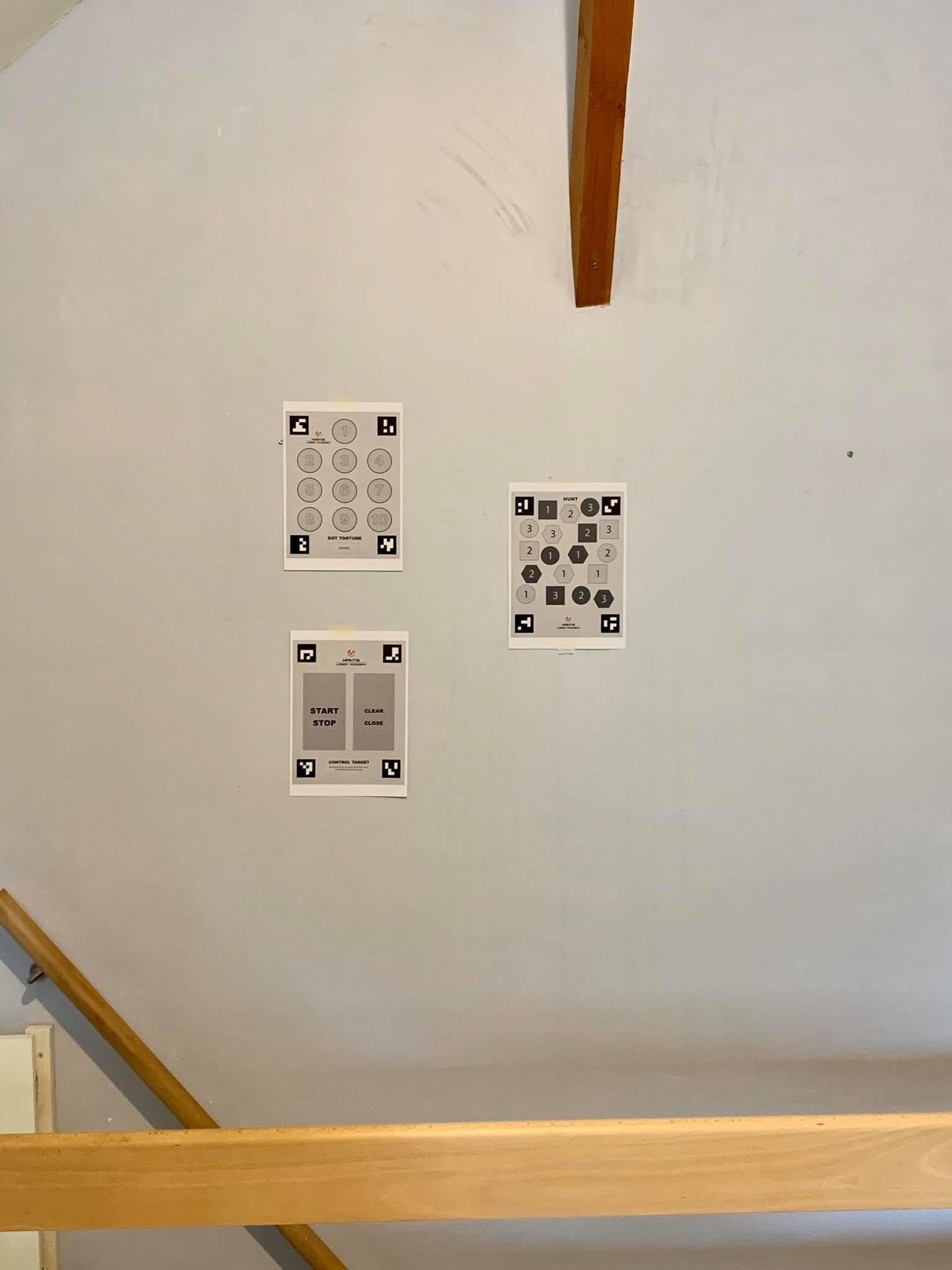 Even if you don't have a lot of time to set things up, just hang a piece of scotch tape on the wall/door and use that as a target/reference point.
Still good training, disengaging the safety, getting on target, trigger press , etc...
All while having that trigger/hammer reset + visible laser.

Battery Life:
Battery life on the Blackbeard is great.
Charging is done through a micro-usb and does take some time to fully charge.
After using the system every night for a week, it was still charged enough.
There are 5 LED's on the battery to let you know how full it is.
Just push the little button on the side and it lights up. The battery also has some weight to it, about half of what a loaded 30rd AR mag weighs. It still helps to mimic the weight of a loaded magazine.

Hick ups:

Something worth mentioning about the trigger reset.
Mantis says you can get 10 shots per second out of the blackbeard (0.10 second split times)
I couldn't override the Blackbeard's trigger reset, but I am sure there is someone out there that can
(Milspec Mojo ?)
What I have noticed is that, occasionally the app doesn't register a hit.
Maybe by the time you are reading this review, it has already been patched.

Conclusion:

I really like using the blackbeard for dry fire training.
It is a total game-changer when it comes to carbine dry practice. You can actually "run and gun" the trigger (with a laser) and get some feedback from where your shots are going.
I think the capability is worth it to the user who will get out there and make it worth the money by using it a lot.
+ the trigger reset works well
+ super easy in use/installation
+ free targets on the website
– price , it isn't cheap but then again it basically pays itself back again over time
– the app occasionally not registering a shot