Intro:
We've been running the Modlite PLH for some months now, so it was about time to write a short review about this Weapon Mounted Light (WML).
Being a Surefire fan for quite some time now (bought my first Surefire in 2001 and I still run it :-)), I was looking for a small form factor light with a good spill but still capable of pushing out a lot of candela's. The SF Scout M300 at 250 lumen, I've been using for some years now, wasn't up for the job anymore. Don't get me wrong! It's still a quality light that can take a punch when running it on a weapon system. But I wanted something better. And to be honest, something new ;-).
The latest version of the M300 puts out 500lm which is quite an achievement if you take into account it runs on only one CR123 battery. It seems that a single 3V battery in combination with the latest LED technology, isn't capable of going beyond 500lm. So that's where the Modlite fits in.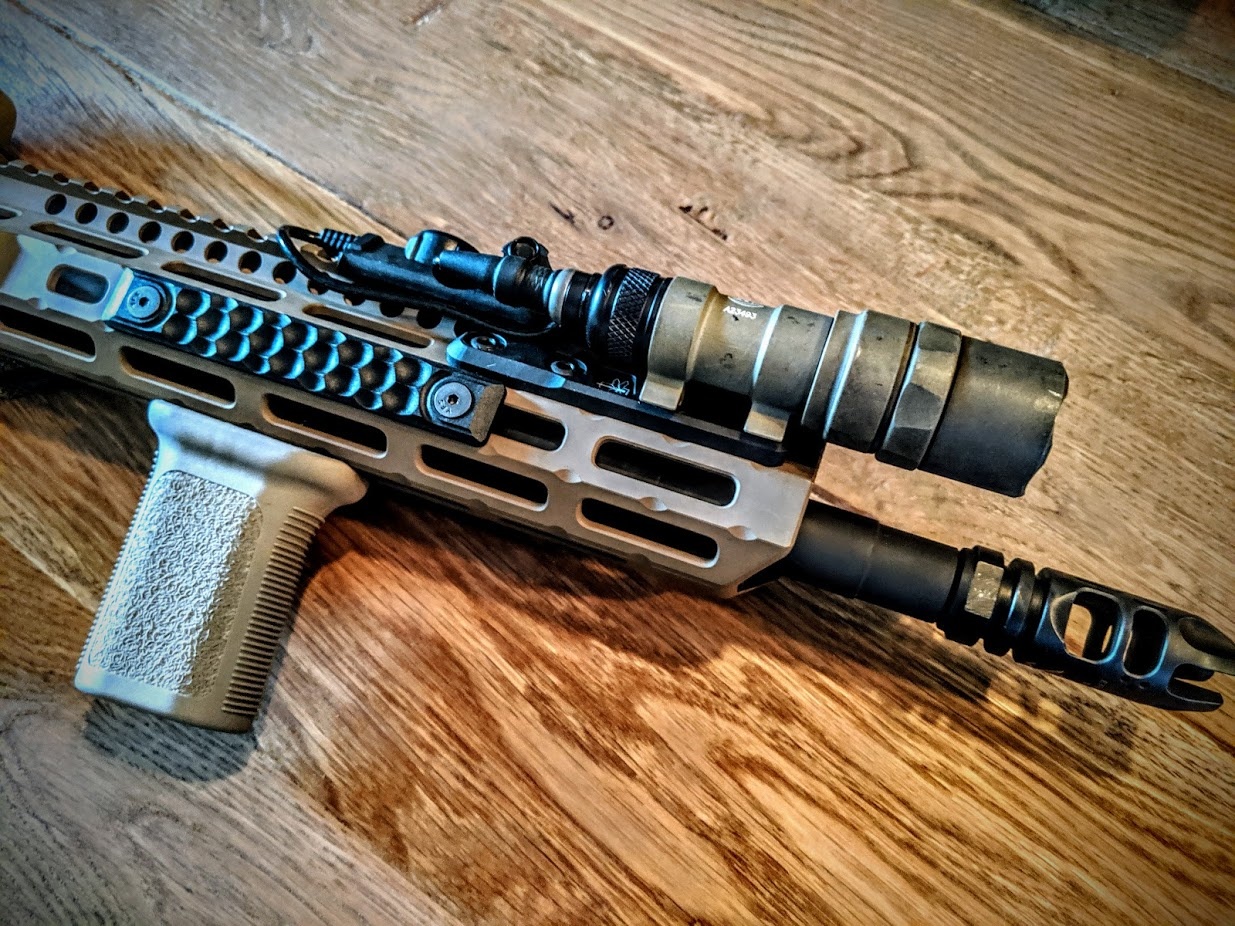 The rechargeable batteries and led technology took a real huge step the last couple years and this is where Modlite jumped on the wagon designing their flashlight which run either 18650 (long body) or 18350 (short body) Li-ion batteries. Compared to a standard CR123, the 18350 is a little bit bigger. The 18650 is in fact double the size of a CR123. The big difference besides the size is the battery voltage. The 18 li-ion series run at 3.7V giving that extra punch. But also the energy density = current, gives it an big advantage compared to Nickel Cadnium, Alkaline and Lithium batteries when its powering energy hungry LED drivers.
From top to bottom we've got the 18650 (3.7V), the 18350 (3.7V) and the well known CR123 (3V)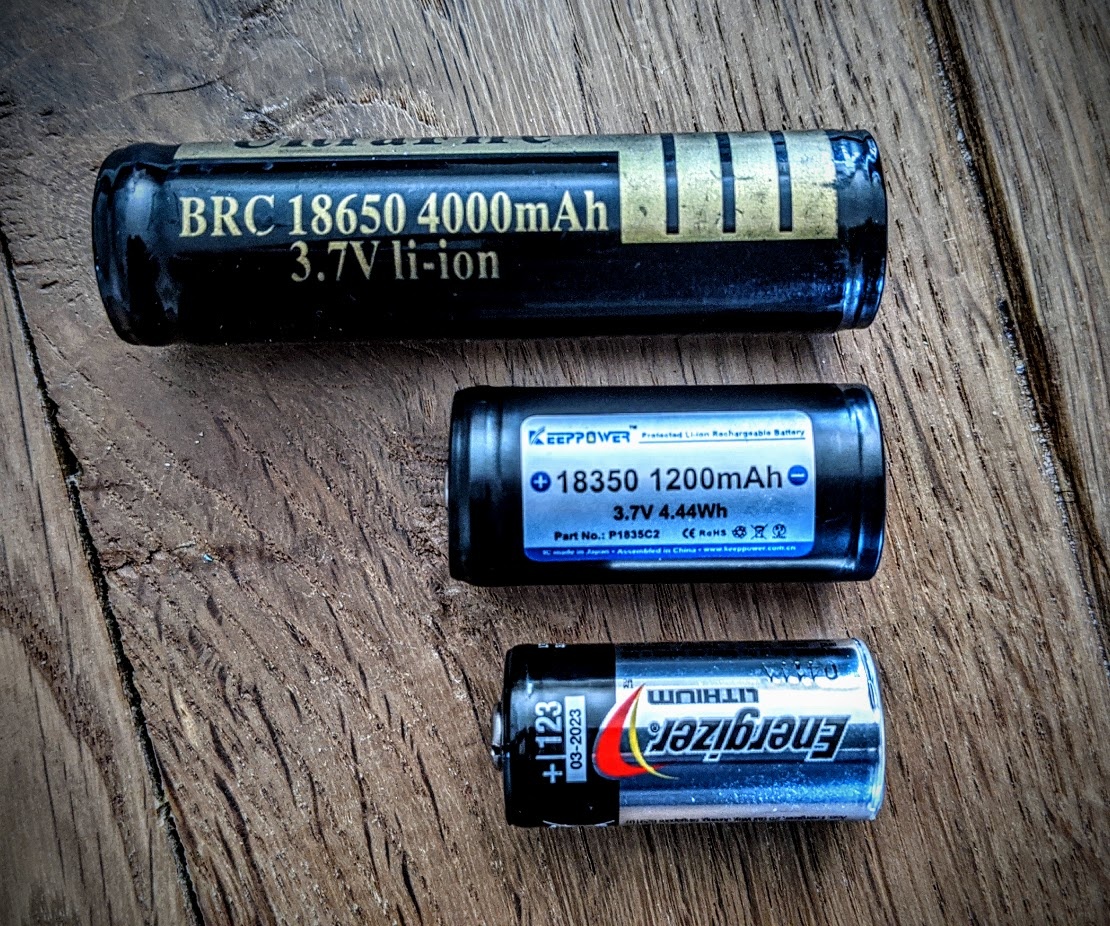 What are the options:
So, as I mentioned above, I was looking for a SF Scout replacement and my eye fell on the short 18350 body from Modlite. That was my first option. The second one was choosing the head. Modlite offers two LED heads the PLH and OKW.
The PLH offers approximately 1500 out the front lumens and candela is approximately 29,000. It is an excellent overall light head good for indoor or outdoor use which gives you a very wide beam but also a good center hotspot. (During this writing Modlite came out with a new PLHV2 head which offers 1350 out the front lumens and candela is about 54,000)
The OKW offers approximately 680 lumens and candela runs at an insane 69,000. This light head is best suited for situations where extreme throw is needed.
When ordering you also get the option with or without a Modlite clicky tailcap.
I went with the PLH version because it gives me an overall general beam which I can use in different settings and situations but still maintining some spill which gives you a leading edge when it comes down to situational awareness.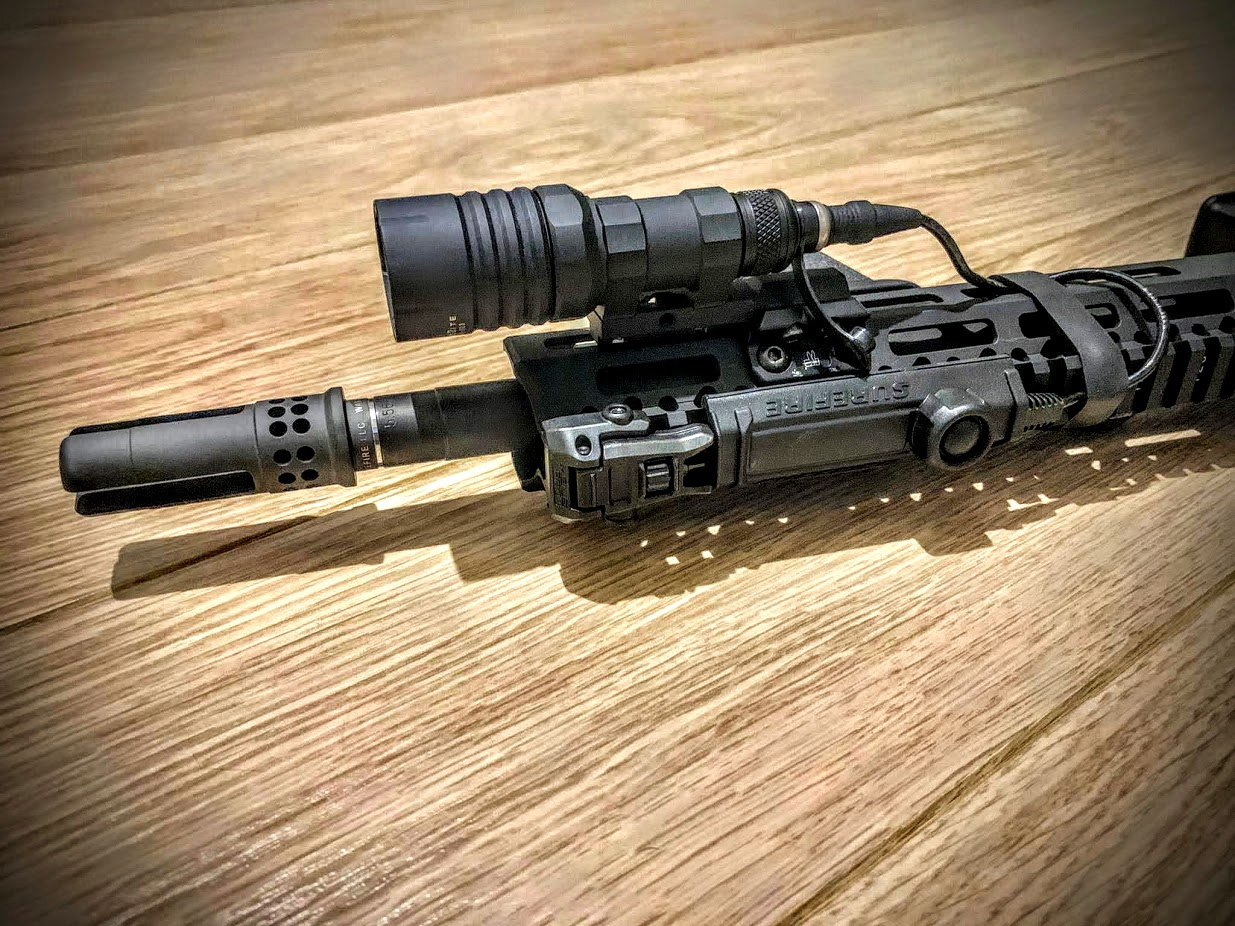 What's in the box:
So what do you get when you order the Modlite? It comes in a nice black box and includes:
18350 body
PLH head
2ea Keeppower protected 18350 batteries
batterybox
Nitecore D2 charger
Manual
Life time guarantee
Tailcap clicky (optional)
Remote control switch (optional)
The construction itself is quite solid. To be honest, it's like holding a Surefire ;-). The head itself with mounted LED and drivers, is constructed to withstand recoil from a SCAR 17.
An added bonus is the Nitecore D2 intelligent charger with two 18350 batteries. You can use this universal charger for wide range of other rechargeable batteries.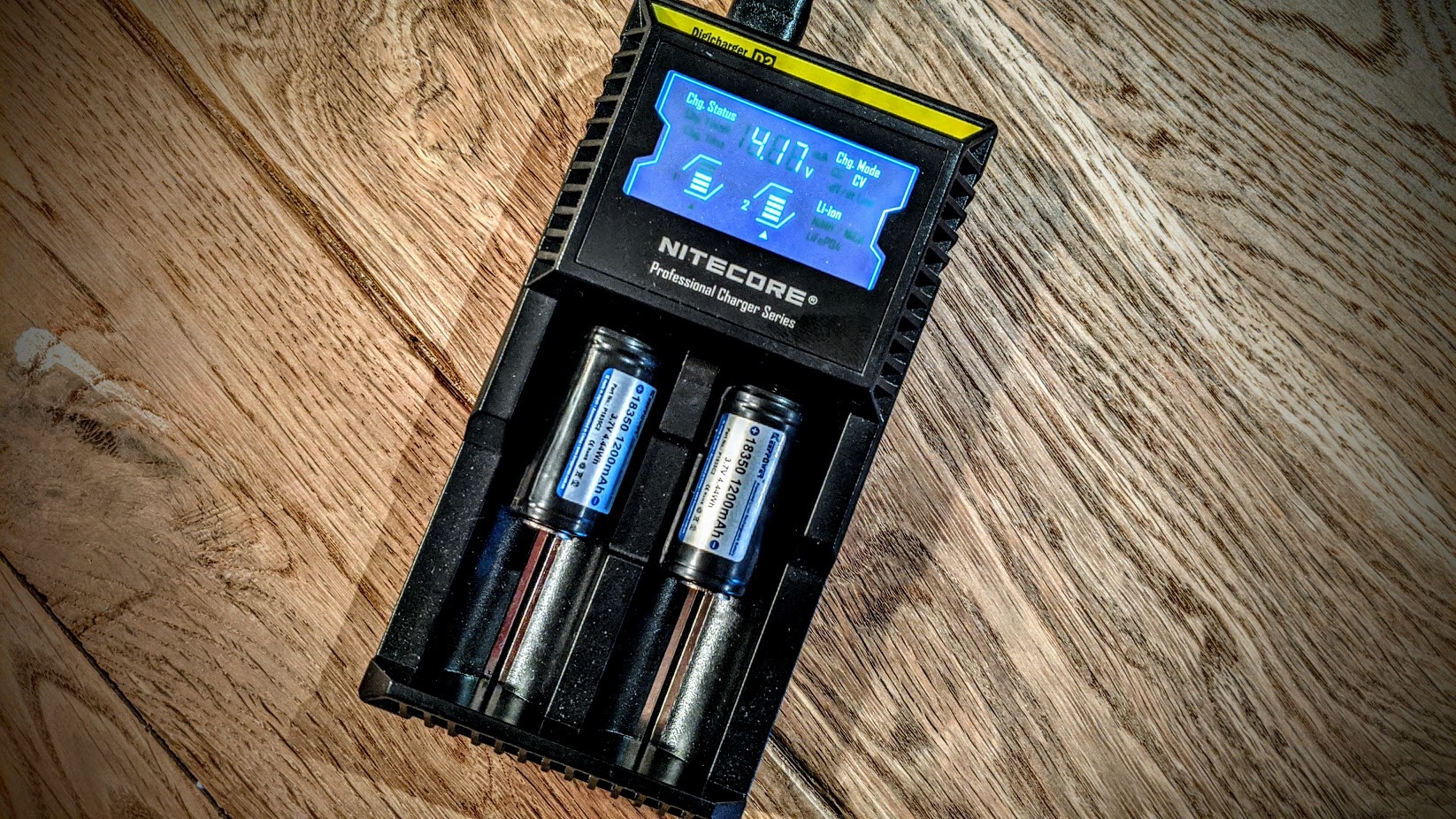 Mounting:
As there is no mounting hardware included with the light you also need to get an appropriate interface. And these come in a lot of different versions. As I'm running a M-Lok handguard, I chose the Haley Strategic Thorntail2 M-LOK® Inline Light Mount. I've mounted the Light on my active side, 2 o'clock, so it doesn't interfere with my field of view.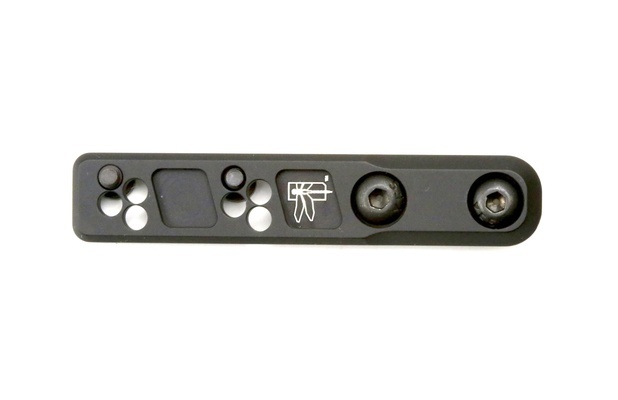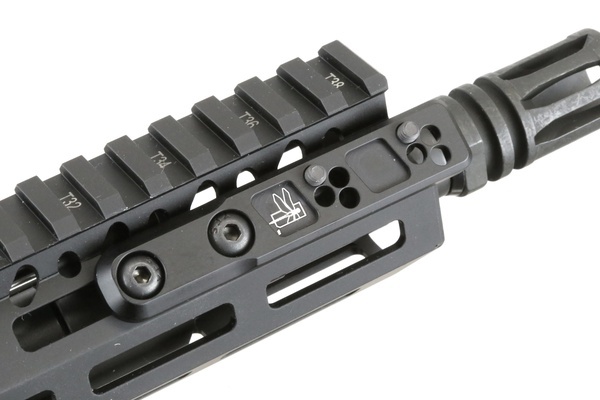 To manipulate the Modlite I already had a Surefire SR07 Remote Dual Switch with UE tailcap which is compatible with Modlite like other SF and third party accessories. Note that the SF heads are NOT compatible with the Modlite bodies! The remote switch is mounted on top of the rail at the same height as my support hand. As I use a semi C clamp style when shooting it enables me to manipulate the light with my thumb on top and gives me the choice of momentary or constant on.
Performance:
Now comes the interesting part.
When using the Modlite PLH for the first time it's quite impressive to see how much candela comes out of a flashlight this small.
It runs about 30-35 minutes on one 18350 cell. You could say this is not a lot but in a tactical situation you won't be using your WML on continuous on. You should have a second light with less power to illuminate for a longer period of time.
For a performance test and comparison I choose a couple of my favourite handheld and WML lights to see what the difference is in a low light situation. From left to right we've got the SF Tactician at 800Lm, a modified SF G2Z at 1000Lm, the Modlite PLH at 1500Lm, the SFM300 and last but not least the SF X300 at 500Lm.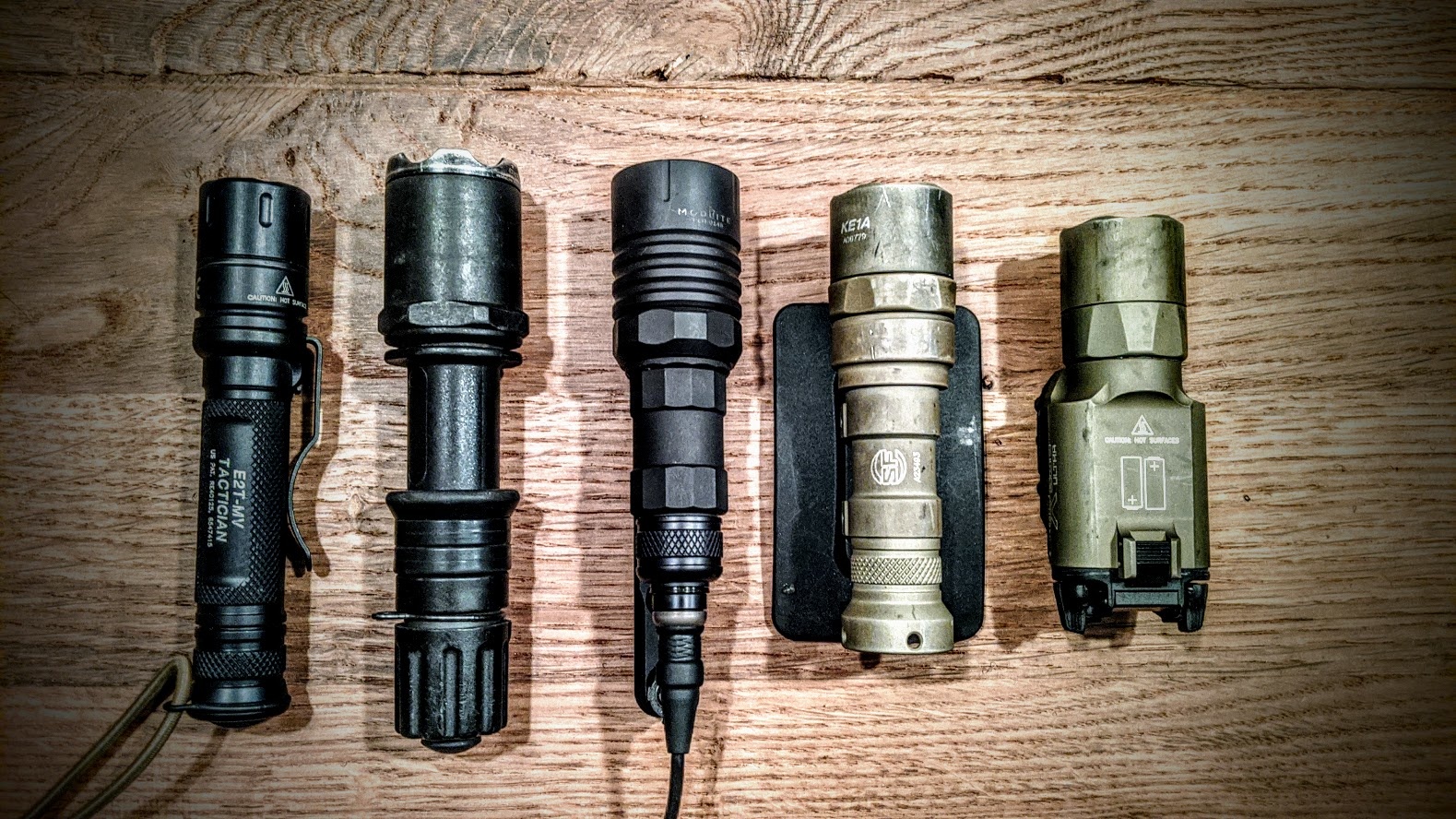 The goal of the test was to look at the difference in throw and spill and also at what distances could you detect a person, not speaking of Positive (Threat) Identification. (PID)
The test was conducted with a person standing at  distances of 20, 40 and 60m with a relative dark background.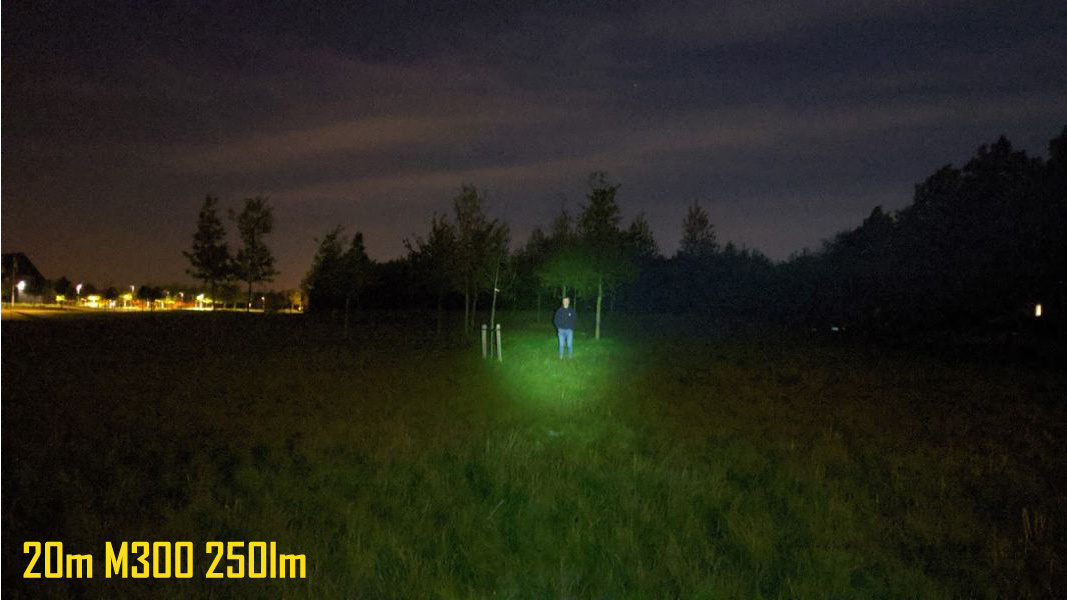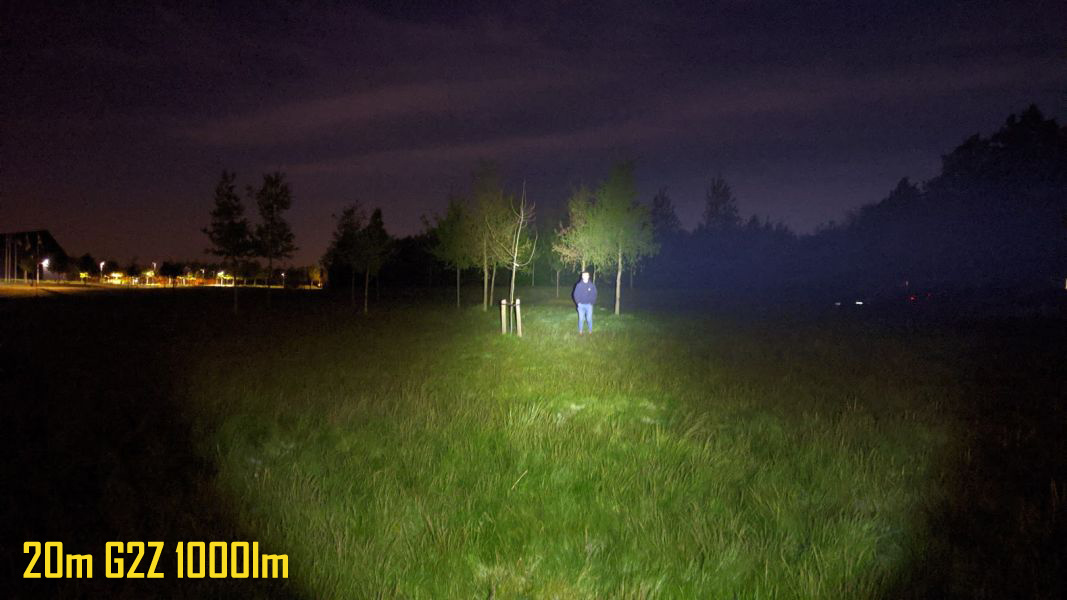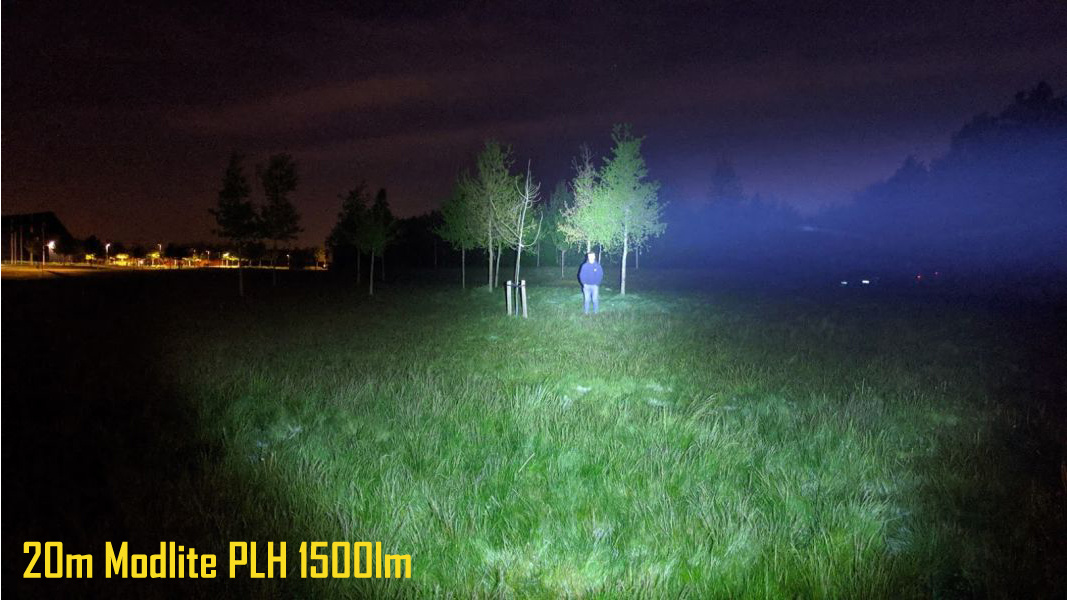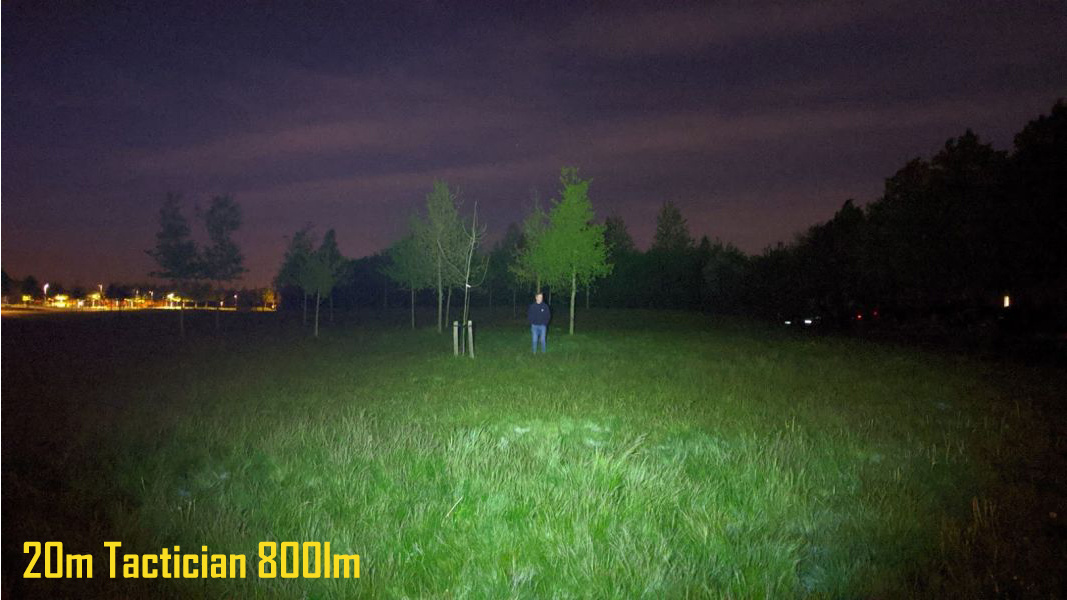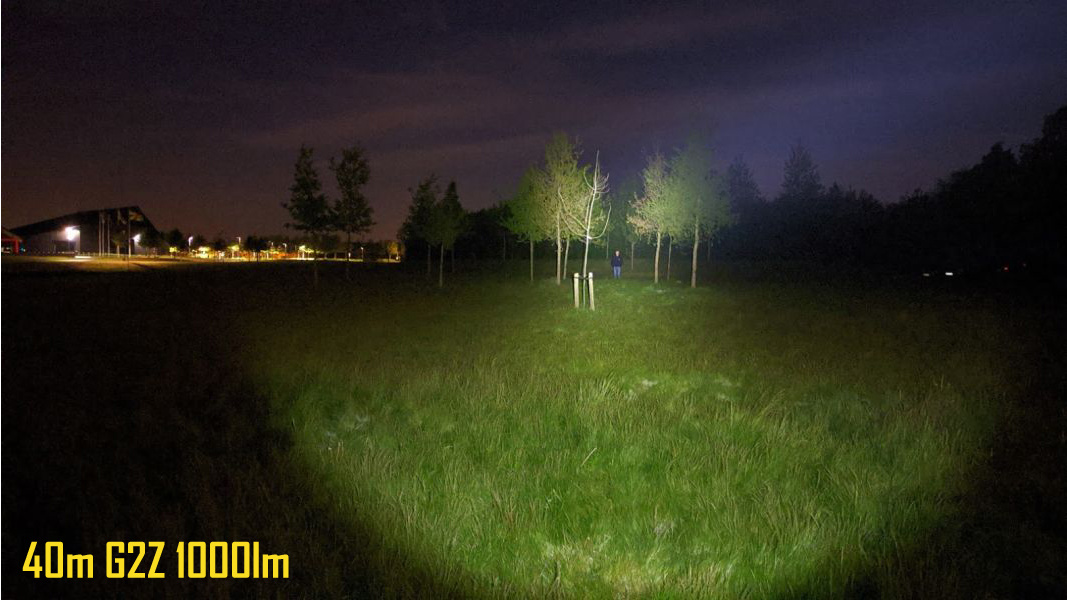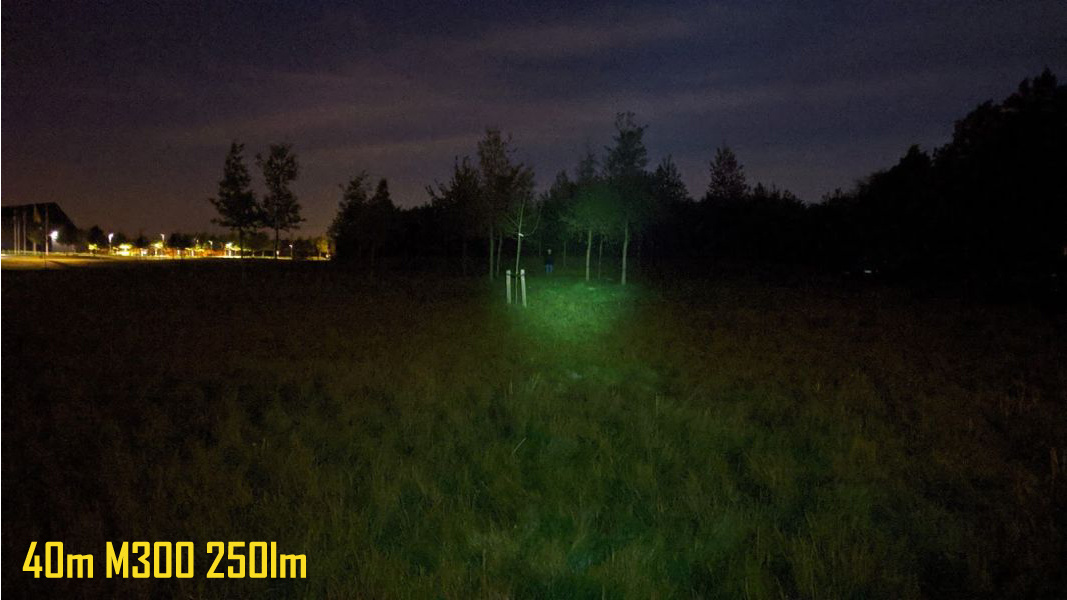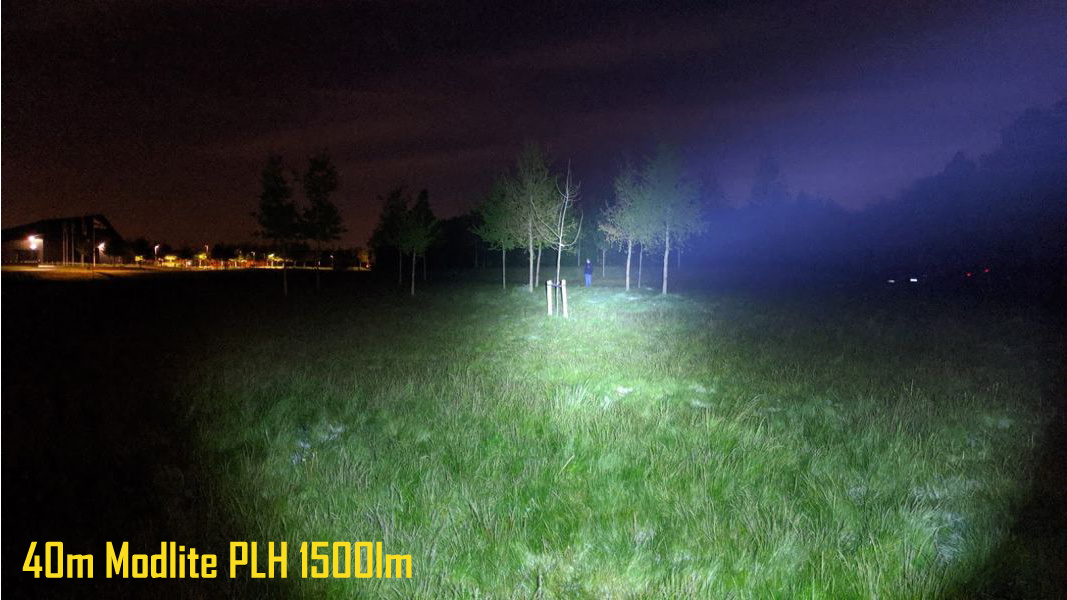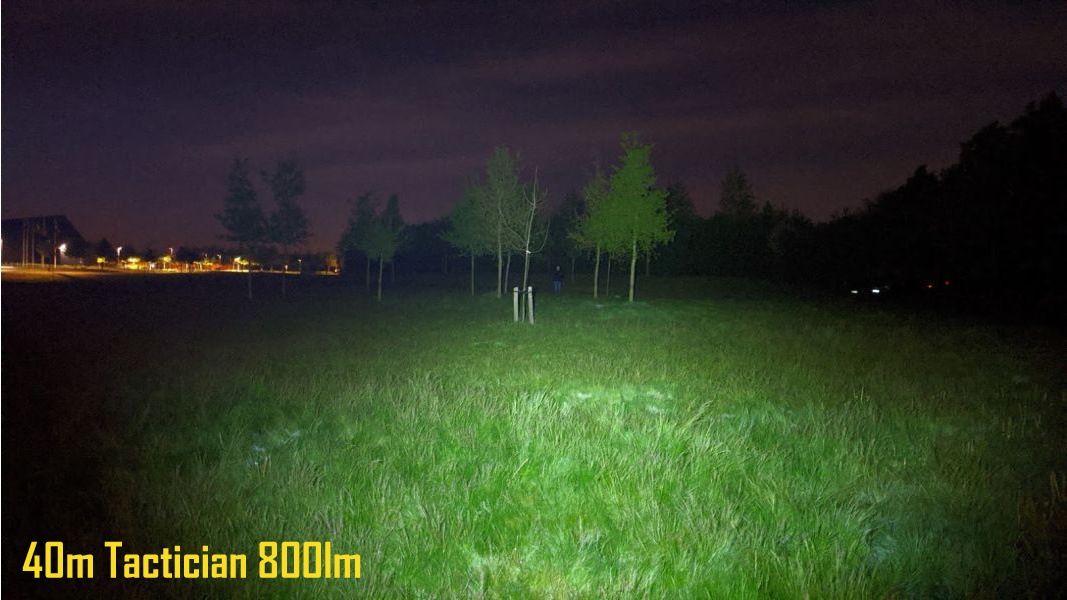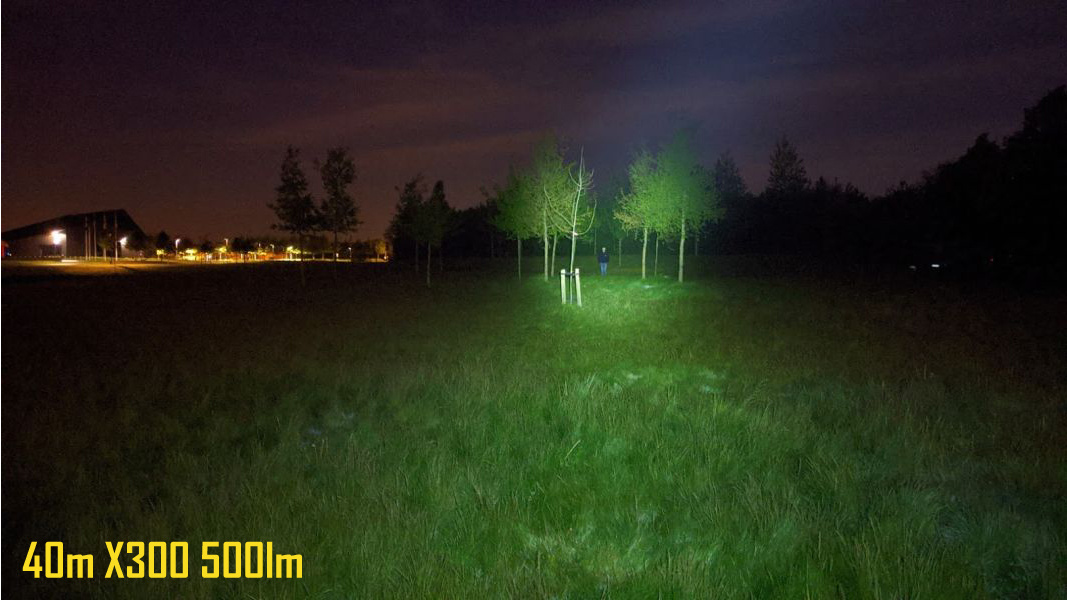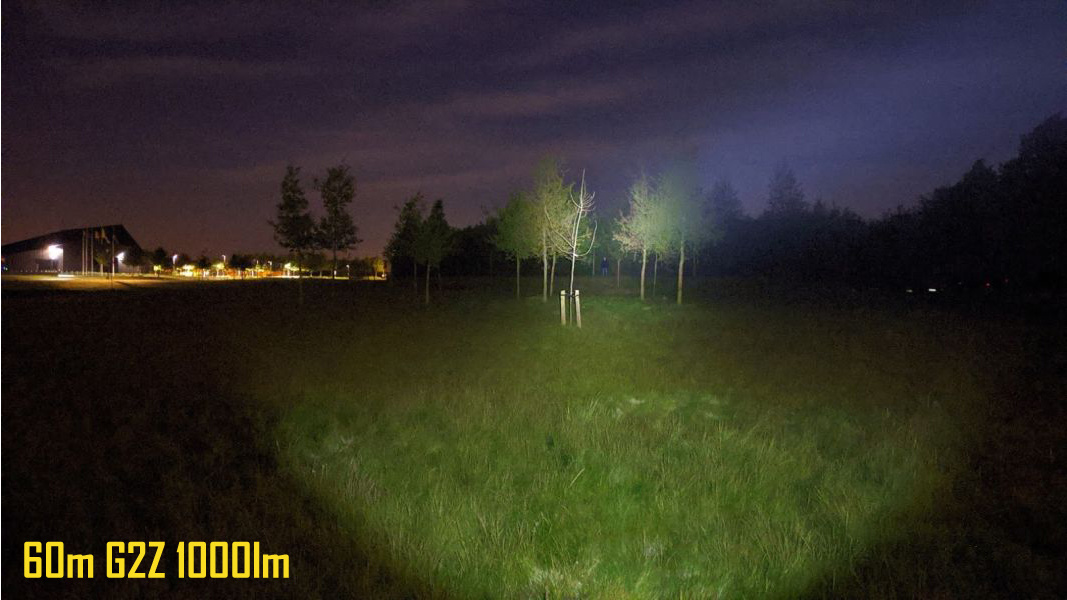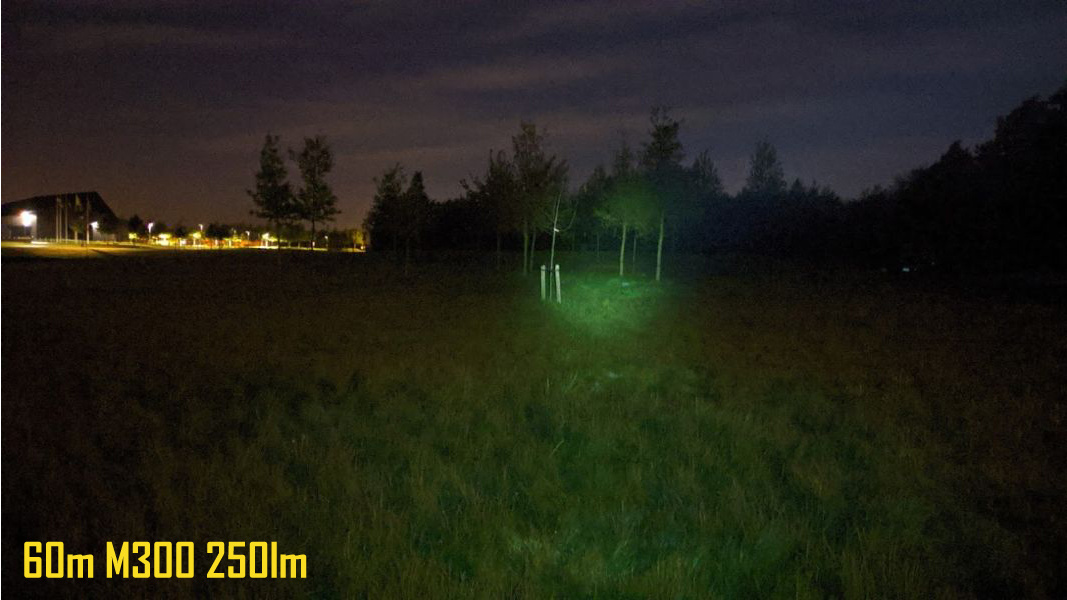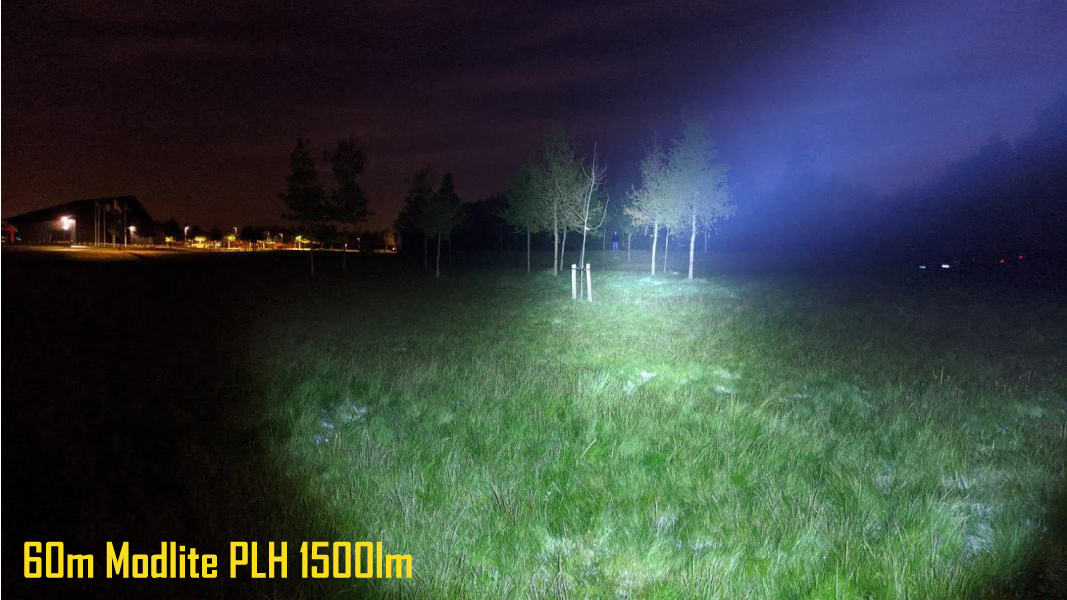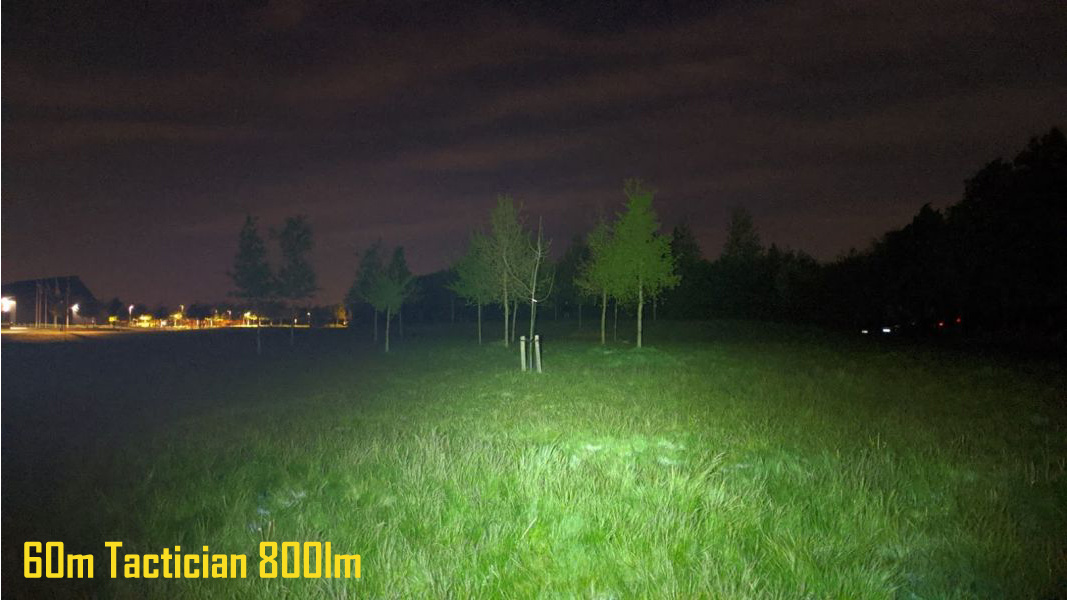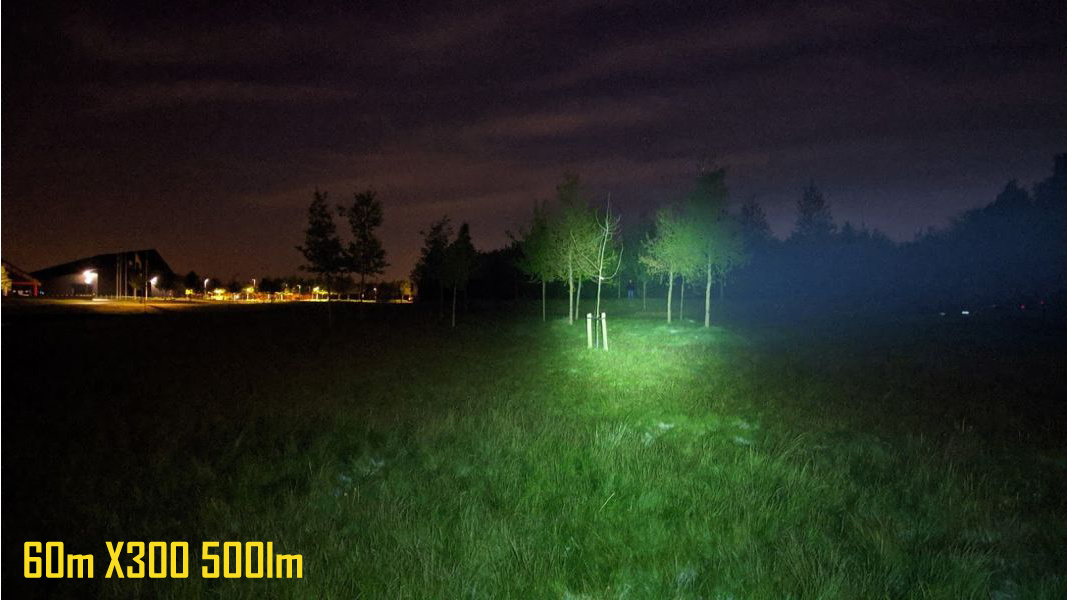 You can clearly see that the Modlite stand out and just literally blows the M300 away. I know its an unfair fight but I wanted to show what a difference it makes. If you look at the G2Z an X300 at 500Lm it still throws a nice beam.
"Lumens" doesn't say everything about a light ;-).
Conclusion:
The current contender for the Modlte is the SF M600 DF with about the same amount of Lumen. The Modlite throws out a lot more candela though. Price wise more expensive than a SF M600 DF but added bonus of charger and batteries, I'd say it about equal. Plus the small form factor is certainly a win for me. And that's where SF needs to step up in my opinion.
If you are looking for a new WML in a small package but still potent, consider checking out the Modlite 18350. Its a real pitty it's only available in the US. (For now ;-))
Meanwhile Modlite has come out with a V2 of the PLH which gives you a whopping 54000 candela at 1350Lm. Modlite is also in the market for handheld bodies in conjunction with there PLH v2 and OKW heads.